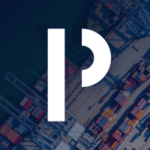 Portchain
About the Company
Using technology to solve the hardest operational problems in shipping.
The complexities of planning in container shipping have a major impact on the underlying efficiency of global trade. Witnessing the huge digitization potential in global container shipping, Portchain was founded in 2017 by three former McKinsey project managers with deep expertise in the industry. With the aim to help reduce costs and create a more
efficient industry, Portchain applies artificial intelligence to optimize asset utilization for container terminals and carriers.
Founded and headquartered in Copenhagen, Denmark, Portchain is today a diverse and global team of data scientists, software engineers, shipping professionals and management consultants. What unites us is a common goal: Building user-centric artificial intelligence applications that create operational benefits for shipping companies around the world.