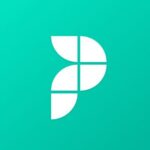 Polygence
About the Company
High school students spend over 4,000 hours being lectured at, despite overwhelming evidence that students learn best through project-based learning. Polygence is an online marketplace for intellectual passion projects that was built with a singular focus on helping students rediscover the joy of learning through personalized projects supervised by academic mentors.
Polygence's rapid growth has been driven by a top-notch team of entrepreneurs, engineers, researchers and educators united by an uncompromising mission to reshape education around the globe by making it project-focused. At Polygence, the ultimate surge of adrenaline comes from hearing our students rave about their learning experience and describe its life-changing impact.
Polygence has raised a seed round from leading investors that include Reach Capital, Floodgate, Learn Capital, Alibaba Entrepreneurs Fund and NLVC, and counts seasoned Silicon Valley edtech executives among its advisors.