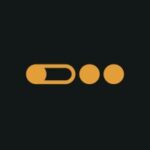 Phaidra
About the Company
Phaidra is building the future of industrial automation.
The world today is filled with static, monolithic infrastructure. Factories, power plants, buildings, etc. operate the same they've operated for decades — because the controls programming is hard-coded. Thousands of lines of rules and heuristics that define how the machines interact with each other. The result of all this hard-coding is that facilities are frozen in time, unable to adapt to their environment while their performance slowly degrades.
Phaidra creates AI-powered control systems for the industrial sector, enabling industrial facilities to automatically learn and improve over time. Specifically:
The intelligence is provided by reinforcement learning algorithms, which convert raw sensor data into high-value actions and decisions.
We focus on industrial applications, which tend to be well-sensorized with measurable KPIs — perfect for reinforcement learning.
We enable domain experts (our users) to configure the AI control systems (i.e. agents) without writing code. They define what they want their AI agents to do, and we do it for them.
Our team has a track record of applying AI to some of the toughest problems. From achieving superhuman performance with DeepMind's AlphaGo, to reducing the energy required to cool Google's Data Centers by 40%, we deeply understand AI and how to apply it in production for massive impact.
Phaidra is based in the USA but 100% remote; we do not have a physical office. We hire employees internationally with the help of our partner, OysterHR. Our team is currently located throughout the USA, Canada, UK, Netherlands, Germany, Italy, and India.
We are thoughtful about remote collaboration. We look to the pioneers – like Gitlab – for inspiration and best practices to create a stellar remote work environment. We have a documentation-first culture and actively practice asynchronous communication in everything we do. Our team stays connected through tools like Slack and video chat. Most teams meet daily, and we have dedicated all-hands meetings bi-weekly to build strong relationships. We hold virtual team building events once per month – and even hold virtual socials to watch rocket launches! We have a yearly in-person, all-company summit in locations like Seattle, Athens, Goa, and Barcelona.