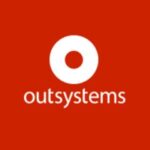 OutSystems
About the Company
One of the fastest-growing B2B software companies in the world, OutSystems is on a mission to enable every organization to innovate through software. We are looking for talented and motivated people to join us in helping companies solve some of their most strategic business challenges, from modernizing their workplace processes to transforming their employee and customer experiences. As a member of the OutSystems global team, you will help build, deliver, manage, and evolve software that is a low-code market leader and 
preferred by professional developers
 around the world.
OutSystems is a truly global company, with more than 525,000 developer community members, 1,700 employees, 400 partners, and thousands of active customers in over 87 countries and across 22 industries. Founded in 2001, OutSystems has offices in the United States, United Kingdom, the Netherlands, Germany, the UAE, Japan, Hong Kong, Malaysia, Australia, and Singapore, and of course has a thriving, worldwide community of remote employees.
Working at OutSystems
We do not have many rules, but we do have high standards and a culture of global collaboration. Our commitment to our culture is highlighted in The Small Book of the Few Big Rules, written by our Founder and CEO, Paulo Rosado. This commitment to culture landed us in the Forbes top cloud computing employers four years in a row.
We grow, change, and innovate, and give our teams the space to be proactive and creative.
We care about growth and development. Vertical career progression is obvious, and we also encourage lateral moves, joining different teams, and mastering new skills.
Global colleagues who are as smart, hardworking, and driven as you.
Our DNA is disrupting the status quo. It is why our company exists.
We "Ask Why" a lot. It helps us connect our individual work to the bigger picture and often uncovers a better, more agile way.
OutSystems nurtures an inclusive culture of diversity, where everyone feels empowered to be their authentic self and perform at their best. A company that embraces the creativity and innovation that comes through diverse perspectives. We are committed to creating a team that reflects society through inclusive programs and initiatives and are proud to be an equal opportunity employer. All qualified applicants receive equal consideration regardless of race, place of origin, color, age, marital status, religion, sex, sexual orientation, gender expression or identity, protected veteran status, disability status or any other status protected by law.