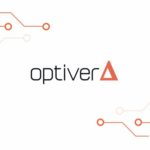 Optiver Asia Pacific Pty Ltd
About the Company
Optiver. Our name comes from the Dutch words for 'options' and 'trader'. And that's what we do. We trade financial products using some of the most innovative technology solutions you can imagine. It's a high-frequency, low-latency, tame-the-chaos environment where every nanosecond matters. And we love it.
You might not have heard of us unless you've been looking at the Best Places To Work list in Australia (which we're on pretty regularly). We're not for everyone, but we're proud of that. The bar to work here is high – and so are the rewards that come with success.
Want to know more about our history? Watch here.
We do better every day. 
We do what we do to improve the market. It's the mission that underpins every decision, initiative and idea. We're a proprietary trading firm, so we own the risks we take, and reap the rewards. Optiver strives to lead the way as an ethical market partner. Our desire to improve the market means that we engage the problems of trading with passion and precision. We tame the chaos with clean code and brilliant design, continually looking for ways to get better, faster and more accurate in our work. There's no such thing as an ordinary day here – which is just the way we like it.
It feels better every day. 
We didn't just accidentally become the company we are today. We've made some deliberate choices along the way to reinforce the way we work with each other. Our focus on collaboration and continuous improvement have driven our success, and underpin all we achieve. And we've built a spectrum of benefits and services that empower and support our people to do their best and build relationships across the whole company. From healthy food and wellness benefits to support services and more, our dedication to keeping our people healthy and focused is part of our core.
Why is our culture so amazing? 
We get better every day. 
Cross-team collaboration is our lifeblood. We encourage knowledge sharing across the business, giving everyone the chance to learn. Optiver people are passionate about learning, and we have a range of ways to support and feed that passion. From structured learning pathways to a library of resources and lots of staff events, we're never short of an opportunity to improve. And with a focus on internal mobility, we're big on sending or people to other Optiver offices around the world, to pool our know-how and share ideas.
What's it really like to work here? Here are some Day In The Life stories. 
Driven By Problems, Not By Tools.
Optiver is a practical place. Every day we solve problems. After all, a unique business faces unique challenges. And because everything we build is custom-designed for our business, that means we need smart people, doing amazing things.
Constant challenge where every nanosecond matters
Optiver's code base is robust and efficient. We're not about new for the sake of it. Optiver's the middle ground between a grinding engineering mindset and whatever-works hacking. Our engineering is guided by principles, not guesswork.  We focus on using our wits to solve the problem. We're not hammers in search of a nail. We're inquisitive minds, looking to help our business thrive by using the right solution. Optiver's unique in a few ways. Our developers and engineers work directly with their clients, so there's a tight feedback loop. You know exactly how your work impacts the business. And you see your solutions deployed quickly, with immediate effect. There's no lengthy delay between solving the problem and getting feedback. Direct results are the lifeblood of our business.
We're a high-performance organisation. Practically, that means we focus on the result of your work. We want the best from – and for- our people. We value openness and transparency. Optiver's mission is to improve the market, and it underpins our choices – from people, to strategies, to technology solutions. The place hums with quiet pride. And you can too.
We build custom solutions. Which means we use tools known for their reliability. Our systems use C++, our UX is C#, and we also regularly incorporate Python for data analysis and scripting and VHDL and Verilog for hardware development. Optiver's focus is on bare-metal engineering, so we focus on finding new ways to use reliable tools. We're not slavish to a particular technology but driven by the results we can achieve through ingenuity and engineered solutions.