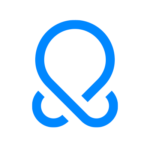 OctoML
About the Company
OctoML is a fast-growing startup developing the industry's leading machine learning deployment platform. We enable customers to take ML models to production faster and with greater performance. OctoML's mission is to make AI sustainable and accessible so it can be used to thoughtfully improve lives.
We are founded by the creators of Apache TVM, the open-source stack for ML performance and portability. TVM automates the optimization of machine learning models on CPUs, GPUs, edge devices, and specialized accelerators. Building on the success of TVM, our cloud-based OctoML Platform provides choice, automation, and performance to organizations that are taking their trained models to production.
Our team consists of experts in machine learning, hardware, cloud services, and compilers, as well as an accomplished go-to-market team with diverse backgrounds. We have secured over $130M in venture capital funding and will continue to grow over the next year. We're based largely in Seattle, but have a remote-first culture with people working all over the US and elsewhere in the world.
We dream big but execute with focus and believe in creativity, productivity, and a balanced life. We value diversity in all dimensions and are always looking for talented people to join our team!