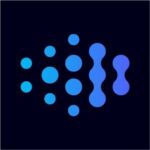 Ocrolus
About the Company
At Ocrolus, we believe companies work best when they focus on their core business and let automation do the rest. We're powering the digital lending ecosystem and help financial services firms make high-quality decisions with trusted data and unparalleled efficiency.
Ocrolus' Human-in-the-Loop document automation software analyzes documents with over 99% accuracy. We're replacing legacy OCR vendors that cap out at 75-80% accuracy, and augmenting the robotic work that humans are prone to doing all too often – which can be expensive, error-prone, and slow. By empowering lenders to analyze diverse sources of financial data more efficiently, Ocrolus levels the playing field for every borrower, providing expanded access to credit at a lower cost.
We've raised over $100 million from blue-chip investors and are working with customers like PayPal, Brex, SoFi, Blend and Plaid. Join us as we build the future of fintech, and make an impact at an award-winning, high-growth startup that Forbes recently dubbed the "Next Billion-Dollar Startup".