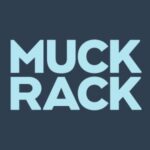 MuckRack
About the Company
Muck Rack is the new standard in public relations software. Easily search for journalists, monitor news, and build reports.
Muck Rack's software enables PR teams to effectively find the right journalists for their stories, send customized pitches, collaborate as a team, and quantify their impact.
Fortune 500 brands, agencies and startups rely on Muck Rack to manage relationships with the media and boost coverage more efficiently. Today's PR professionals have no time  for inaccurate contact information, disjointed workflows or archaic software. That's why companies such as Nike, Taco Bell, Pfizer, Golin and Penguin Random House use Muck Rack to take their communications to the next level. Muck Rack is also the solution of choice for journalists, who use their free, automatically updated portfolios to showcase their work and to provide information about what stories they're looking for, their personal interests and how they prefer to be pitched.