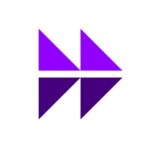 Moveworks
About the Company
Moveworks offers an AI platform that revolutionizes how companies support their employees.
Using advanced conversational AI built for the enterprise, Moveworks gives employees exactly what they need, from IT support to HR help to policy information. Our platform allows customers like DocuSign, Broadcom, and Western Digital to move forward on what matters.
Founded in 2016, Moveworks has raised $315 million in funding, at a valuation of $2.1 billion. We've been named to the Forbes AI 50 list for three consecutive years, while earning recognition as the Best Chatbot Solution at the 2021 AI Breakthrough Awards. Above all, we've built an AI company that puts people first, which is why both Inc. and the San Francisco Business Times called Moveworks one of the Best Workplaces of 2021.