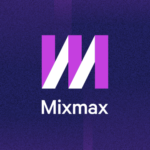 Mixmax
About the Company
Mixmax offers software that enables its users to boost their productivity. It enables its users to track emails accurately, set up meetings in an instant, save time with email templates, and schedule emails to be sent later.
Mixmax makes emails as powerful as web pages by enabling actions such as completing purchases, confirming expense reports,
scheduling events, and answering surveys.
Mixmax was launched on June 1, 2014, in San Francisco, California.