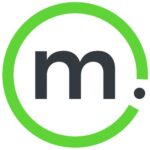 Mersive
About the Company
Mersive is a provider of wireless media streaming and collaboration software for corporate, education, and government markets. The Mersive Solstice platform transforms meeting spaces into collaboration hubs enabling groups to work in more dynamic and productive ways. Their flagship product Solstice delivers unparalleled ease of use for meeting goers and ease of management for IT administrators.
The company's patented software enables a new class of displays by unlocking display infrastructure to create affordable collaboration environments that foster interaction, facilitate decision-making, and cultivate creativity. By removing the need for video cables and converters, Solstice improves meeting productivity and transforms traditional conference rooms and classrooms into collaborative, multi-user environments.
Kepler, its cloud-based meeting room monitoring and analytics platform, centrally monitors Solstice-enabled meeting rooms to provide powerful analytics on user collaboration and room utilization. Together, Solstice and Kepler empower organizations to optimize their common spaces for greater usability, productivity, and ROI.
Mersive was founded in 2006 and is based in Denver, Colorado, United States.
Job Positions