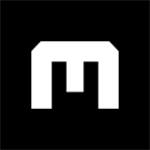 Massive Entertainment
About the Company
Massive Entertainment – a world-leading AAA studio located in Malmö, Sweden, and part of the Ubisoft family.
We are a multinational team of more than 650 passionate and people from over 50 different countries, working on some of the biggest game franchises in the world.
As a developer at Massive, you get to do what you love the most while bringing your own exceptional performance into our ongoing projects, like Tom Clancy's The Division 2, Avatar, Uplay, our own world-class game engine Snowdrop.