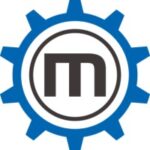 Machinio
About the Company
Machinio.com is a search engine for buying and selling used industrial equipment and machinery. We've created the most comprehensive marketplace of its kind—covering metalworking, construction and agricultural machinery.
We currently deliver more than 1.25 million listings via our unique platform, making us the most comprehensive resource for
used machinery. Machinio helps hundreds of thousands of buyers every month find the equipment they need at the price point they can afford. We do this by connecting them with thousands of sellers from around the world.
From the U.S. to Russia to Singapore, we make it easy to locate and purchase everything from lathes to bulldozers to tractors and everything in