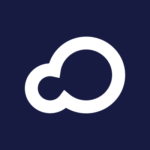 Lengoo
About the Company
lengoo powers the future of translation. The AI-first translation tech company has automated the custom-training of neural machine translation systems for enterprise customers, who use the service to have professional translations made in more than 400 language combinations. Over 3,000 business clients, including some of Europe's biggest
enterprises and unicorns, already trust in lengoo's technology.
Headquartered in Berlin, the company was founded in 2014 in Karlsruhe by Philipp Koch-Büttner, Christopher Kränzler, and Alexander Gigga. In 2016, lengoo participated in the Techstars accelerator program in Berlin and in 2018 was awarded with the Deloitte Fast 50 Award as one of the fastest-growing tech companies in Germany with over 600% growth.
Christopher Kränzler also holds a seat on the Board of Directors at bitkom, Germany's digital association. Find more info on https://www.lengoo.com
lengoo is a certified Language Service Provider according to ISO 17100 and ISO 18587.