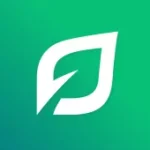 LendingTree
About the Company
LendingTree, LLC is an online lending exchange, providing a marketplace that connects consumers with multiple lenders that compete for their business.
LendingTree provides access to lenders offering mortgages and refinance loans, home equity loans/lines of credit, auto loans, personal loans and credit cards.
Launched in 1998 with headquarters in Charlotte, N.C., LendingTree also owns and operates LendingTree Loans sm, GetSmart.com, and HomeLoanCenter.com. LendingTree, LLC is a subsidiary of Tree.com, Inc. (NASDAQ: TREE).