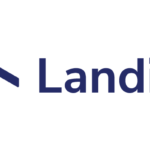 Landis
About the Company
Landis is an innovative online selling and buying platform helping renters become homeowners. They allow their customers to select their dream home, rent it and purchase it anytime in the first twelve months. It also offers tools and incentives to their customers to improve their credit score and build up their down payment.
Landis is also specializing in commercial, real estate technology, and residential. It also provides with a transparent and easy process to transition seamlessly from renting to owning.
Landis was founded in 2017 and is headquartered in New York, NY, USA.