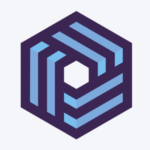 Laika
About the Company
Laika offers a complete, end-to-end compliance experience. Our Compliance as-a-Service solution takes customers from onboarding through audit and beyond with the most efficient path to compliance with SOC 2, ISO 27001, GDPR, PCI, HIPAA, and other data security and privacy frameworks. We help our customers solve their immediate compliance needs
while building a continuous compliance program that scales effortlessly with their organization.
Laika's solution is built on three pillars: compliance automation technology, integrated information security audits, and expert support and services. We combine all of these elements into a unified web platform that streamlines the entire compliance experience from end to end.
Laika was established on June 1, 2019 by Austin Ogilvie, Eva Pittas, and Sam Li in New York.