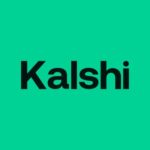 Kalshi
About the Company
Kalshi is a federally regulated financial exchange that allows investors to trade directly on the anticipated outcome of future events. Kalshi's markets cover a wide range of topics including economics, international affairs, media and entertainment, climate/weather, and public health. Because Kalshi's market topics can be more specific than
other instruments like stocks or bonds, investors can get direct exposure to the events and trends that they are interested in. For example, a Kalshi market on whether a certain free trade agreement will be signed can help retail investors get exposure to emerging markets and fluctuations in international trade.
Our Culture
We are a group of people who work hard and get things done, and we're looking for more people like that! Meritocracy is at our core, and we value people who take ownership and figure (usually hard) things out – we don't care much about anything other than the product of your work. We think of Kalshi as a family bound together by our mission: we believe that this is the best (and most fun!) way to work. Kalshians are, by far, Kalshi's largest asset and we're obsessed with growing and investing in our people.
Who We Are
Kalshi is committed to creating a culture of inclusion and belonging, and we are proud to be an equal opportunity employer. We believe it is our collective responsibility to uphold these values and encourage candidates from all backgrounds to join us in our mission. All qualified applicants will be treated with respect and receive equal consideration for employment without regard to race, color, creed, religion, sex, gender identity, sexual orientation, national origin, disability, uniform service, veteran status, age, or any other protected characteristic per federal, state, or local law. If you are passionate about what you do and want to use your talents to support our mission and values, we'd love to hear from you.