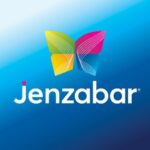 Jenzabar
About the Company
enzabar provides software, strategies, and services for the administration of higher education institutions. It offers enterprise resource planning (ERP) solutions, student information systems (SIS), learning management systems (LMS), CRM solutions, internet campus solutions, and analytics.
The company offers strategic consulting services,
managed services, cloud services, professional implementation services, and client training and support.
Jenzabar serves four-year private schools, four-year public schools, two-year institutions, consortia, specialized schools, online institutions, associations and organizations, presidents and chancellors, CIOs, CFOs, CAOs, enrollment officers, retention officers, advancement officers, CE and workforce officers, and students.
Jenzabar was founded in 1998 and is based in Boston, Massachusetts