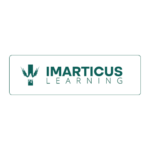 Imarticus Learning PVT LTD
+918484932054
About the Company
At Imarticus, we believe that learning is a lifelong process. By organizing knowledge with advanced technology and making learning accessible, our goal is to prepare our global learning community for a futuristic, tech-driven society.
Our mission is to "develop the leaders of tomorrow by delivering purposeful learning experiences."
We bring high-quality education from premier universities around the world and develop rigorous programs that are experiential, valuable, and progressive. By primarily focusing on hands-on and experiential knowledge, we balance in-class learning and practical experiences.