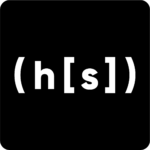 Hyperscience
About the Company
Hyperscience is a technology company that develops AI-based enterprise software designed to automate office work processes.
The software uses machine learning to process structured and semi-structured documents, automate data entry, extract key details from invoices, and reconcile compliance-driven data to enable businesses to streamline complex
processes automatically and increase productivity. It aims to modernize mission-critical processes and operations for organizations and governments.
Krasimir Marinov, Peter Brodsky, and Vladimir Tzankov founded the company in 2014 and headquartered in New York, New York.