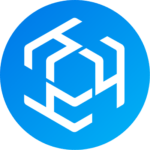 Hivebrite
About the Company
Hivebrite is an all-in-one community management and engagement platform – We power communities, help them thrive, and maximize their impact. That's our mission.
Our SaaS platform serves customers across a variety of industries including higher education, non-profit, and corporate. Founded in 2015, today we count more than 900 customers worldwide – including Boeing, Kraft Heinz, Pokemon, Adidas, WWF, the United Nations, New York Stock Exchange; as well Stanford, MIT, Columbia, and Princeton Universities.
We employ more than 160 people across our offices in Paris, New York, and Sydney, and 30 nationalities are represented in our team!
In 2023, we won BuiltIn's Best Hybrid Place to Work in the US and in 2020, we were awarded five Great Place to Work labels, were recognized as a G2 High Performer, and won the International Prize by EY, SYNTEC Numerique, and TECH IN France.
And we have no intention of slowing down!