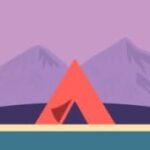 Hipcamp
About the Company
Hipcamp unlocks access to private land for camping and outdoor recreation. It is a mission-driven marketplace where people can list, discover, and book campsites and accommodations on private and public land. Whether it's finding a scenic spot to pitch a tent or planning a nature-filled getaway, Hipcamp is the go-to guide to getting outside.
Hipcamp creates new revenue streams for landowners such as farmers, ranchers, and vintners, which supports them to conserve their land and keep it wild. By unlocking access and simplifying the camping experience, Hipcamp is democratizing, and enhancing the experience of getting outside, inspiring more people to enjoy and protect our world.
The company was founded in 2013 and is headquartered in San Francisco, California.