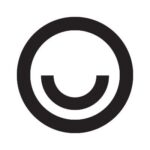 Happy Money
About the Company
Meet Happy Money, we're not just a business, we're a movement, providing financial tools and services for human happiness, working outside of the Sad Money™ complex with an innovative business model that works for members.
The category that needs a mission-based company the most – finance/banking – has none. It's time to leave mindless
capitalism behind and usher in a new world of more mindful capitalism.
Our mission is helping borrowers become savers™. Our values of love, trust and hustle are our culture and they inspire us to deliver for our team, our members, our partners, our investors and society.
Join the Happy Money Movement today and help us deliver the future of Happy Financial Services.
Happy Money. A Happier Future™.
Learn more at www.happymoney.com