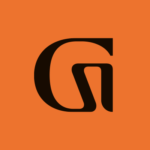 Guild
About the Company
Guild's lifelong learning platform offers classes, programs, and degrees for working adults, with a path for them to move forward in their education and career. Guild offers these adults support from start to finish, with their technology platform for discovery, learning, and organizing the experience, and extra support with their tech-enabled
student advising model. Guild aims to unlock opportunities for America's workforce.
At Guild, we unlock the talent and economic potential of America's workforce for employees and their companies. We partner with the nation's largest employers—including Walmart, Chipotle, Discover, Hilton, Macy's, Target, and The Walt Disney Company—to create cultures of opportunity that help them attract and retain top talent, while building the workforce of the future from within. By using our proprietary Career Opportunity Platform to develop education and learning programs that work in the real-world, thousands of employees at those companies have gained the skills, knowledge, and guidance they need to build a brighter future for themselves and their families—all without paying for tuition or career services on their own.
Guild is female-founded and a certified B Corp. The company has been named to the TIME100 Most Influential Companies of 2022 list, CNBC Disruptor50 list three years in a row, Inc. Best Led Companies list, Fast Co. World Changing Ideas list and the B Lab Best for the World list among many others.
Guild is an equal opportunity employer. We celebrate diversity and are committed to creating an inclusive environment for all employees. If you have a disability or special need that requires accommodation, please let your recruiter know. We currently offer the following benefits:
Access to low-cost, high-quality health care options through Cigna and Kaiser (due to coverage limitations, Kaiser is currently only available in CA & CO)
Access to a 401k to help save for the future
Open vacation policy for employees to rest and recharge
8 days of fully-paid sick leave, to take the time to heal and or recover
Family-friendly benefits, including 12 weeks of parental leave for non-birthing parents and 18-20 weeks for birthing parents; 4-week ramp-up period for when employees return from a leave of 6 weeks or more; as well as employer-paid short-term and long-term disability, employer-sponsored life insurance, fertility and caregiving benefits.
Well-rounded wellness benefits including free and low cost mental health resources and financial wellbeing support services
Education benefits and tuition assistance to help your future development and growth