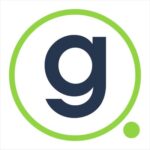 Gravity Payments
About the Company
Gravity Payments is a credit card payment processing company that features lower costs, transparent, and services for community business owners. The values of the company are creative leadership, passion for progress, and responsibilities.
The company offers its users with a wide range of credit card processing services and payment solutions
such as credit card processing, POS systems, mobile payments, working capital financing, gift and loyalty cards, and analytics. It offers services for e-commerce businesses such as integration of POS hardware, software, and mobile payment processing, IPG solutions, hosted payment acceptance forms, card-not-present transactions, process mail and telephone orders, and PCI compliance. They integrate mobile devices with POS software that allows its users to accept credit card payments through iPhones, iPads, tablets, and other mobile devices. Its branded gift cards help increase sales by introducing new customers to its users' businesses. Loyalty cards increase sales by rewarding customers and incentivizing repeat visits. Business analytics allows its users to see customer data to gain insight about them.
Gravity Payments is a U.S.-based company that was founded in 2004 by Dan and Lucas Price. Gravity payment jobs start at $70,000 per year