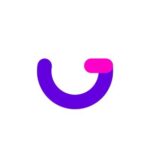 GoodTime.io
About the Company
It's not your imagination. You're in way more meetings. Since 2020, the number of daily meetings has jumped from 40 million to 66 million in the U.S—even though we typically can't stand them.
Yet meetings can be extraordinary. They're where big ideas find their legs. They're where we deepen relationships with teammates and customers.
They're where teams smash through roadblocks together.
We don't need to get rid of meetings. We just need to make the most of them.
GoodTime's Meeting Optimization Engine helps companies meet smarter—every single time.
GoodTime is entering uncharted territory in making meetings smarter!  To conquer our goals, we've implemented a Culture of Entrepreneurship.  Our Culture of Entrepreneurship is built on three pillars; autonomy, accountability, and alignment.  As a teammate at GoodTime, you will need to rely on and embody these traits to get the job done successfully.  Being in this culture means owning your role, and balancing autonomy with company alignment.
The Culture of Entrepreneurship should be a difference maker in helping you and our clients, teammates, and friends create a future where every minute counts.
You might be a good fit for GoodTime if you:
Like to work with amazing people! (seriously, our own teammates' words)
Dislike politics and "red tape"
Are friendly, always willing to lend a helping hand
Can make a path forward, even in ambiguous situations
Are Humble, able to admit your failures (we're all human)
Love to learn, self-taught in many areas
Are willing to give and receive feedback because you care
Are bored without a hard problem to solve
Enjoy seeing your hard work make real impact, and controlling your own success
Commitment to You
The more diverse and inclusive the workplace, the more our product, community, and company can flourish. As a prospective teammate, we don't expect you to "check" every box here. If you believe in the vision and values at GoodTime, please apply! We're proud to support and be an ally to the BIPOC community, women, veterans, and those recovering from the various effects of the pandemic.
Benefits/Perks
Flexible time off (R&R), 3 company-wide Mental Health Days (where you can truly disconnect and know that your coworkers are resting too!), and end of year company shut down
Parental Leave in accordance with local regulations (including adoption placement)
$500 home office reimbursement
Up to $500 towards self-selected learning and development
Paid subscription to Calm app
Pre-IPO Stock Options