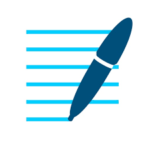 GoodNotes
About the Company
GoodNotes creates beautiful handwritten digital notes.
GoodNotes was created from our founder's frustration of taking readable and reusable handwritten notes on his first iPad. We have since grown to millions of happy users. We are just getting started. Join us to reimagine what productivity suite will look like with digital pen and paper.
Make something people love
We get love letters from our users. Check out our Instagram and Twitter for the love, and most importantly the impact you could make to them. Apple loves us, too. We have been featured in Apple's marketing materials numerous times and we are one of the top paid iPad apps worldwide.
Be part of an elite team
We are all makers. Most of us have built and launched their own apps on their own time. We're embracing a culture of trust, respect, self-growth, and openness. We love learning new concepts and solving complex problems together at GoodNotes.
Work smarter not harder
We don't believe in 9 to 5, 40 hour work weeks, and all-nighters. We worship smart work and productivity. Just because we're striving to create excellent products, it doesn't mean you don't get to spend time with your friends and family. We at GoodNotes structure work in 6-week cycles and you own the work you work on. Are you done for the day? Go home. Do you need to leave earlier? No problem. Do you need to stay longer? Get a cold drink from the fridge and remember to take enough breaks. The office beanbags are perfect for refreshing powernaps.
More benefits
Competitive salary
Meaningful equity in a profitable tech-startup
Monthly budget for personal growth development
Gym membership
iMac Pro or your choice of hardware
Aeron chair and electric height adjustable desk
Noise-cancelling headphones
Professional coffee equipments and beans for you to make your own perfect cup
Beautiful office with balcony
Easy commute. We are literally at the center of Hong Kong
Annual team-offsite
Flexible working hours
14 days of paid time-offs plus 17 public holidays in Hong Kong
Optional work-at-home on Thursday and Friday
Sponsored working visa with a relocation package
Medical insurance for you and your family