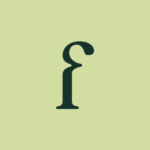 Found
About the Company
Found is a modern weight care platform and community focused on integrated support. According to a recent CDC study, nearly 50% of Americans want to lose weight, and on average, Americans have gained 30 lbs during the pandemic. But the existing weight loss industry focuses on shame – if you don't have the willpower to eat less and workout more, you aren't trying hard enough.
Modern science shows us that weight care is complex – food and movement are important, but so are hormones, genetics, sleep, stress, mental health, and daily habits. Found's unique approach incorporates resources and tools for behavior changes, a digital app with guided programming, an online community, and if indicated, medical and prescription solutions.
Research shows that addressing weight health reduces the long-term risk of diabetes, heart disease, and some forms of cancer. We believe in giving our community tools that will help them add years to their lives and reach their goals.  We believe it's not just what you've lost, it's what you've Found.  Found has raised more than $130mm from leading investors, including Atomic, GV, WestCap, IVP, TCG, Define Ventures and more.