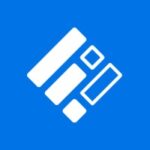 FormAssembly
About the Company
FormAssembly is an enterprise form platform built to help teams streamline complex processes and drive quality form conversions. We help organizations in healthcare, financial services, higher education and multiple other industries quickly create web forms, collect data, and streamline their workflows through smart integrations with Salesforce and other third-party systems.
As a Salesforce AppExchange Partner, FormAssembly is available on the Salesforce AppExchange, as well as the Google Apps and FreshBooks marketplaces. Other key features include:
– Compliance Cloud plan with HIPAA Compliance
– Advanced integration with Salesforce that allows record creation, updating, prefilling, and more
– WordPress plugin and integrations with services like PayPal, Stripe and Google Sheets, in addition to still more integrations through our HTTPS connector
– Simple drag-and-drop functionality that makes it easy to create powerful web forms without advanced technical knowledge
– Custom branding abilities, including code injection and visual editing
Automate manual data entry processes, save time, and start collecting leads, customer feedback, event registrations, and more with FormAssembly.