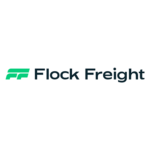 Flock Freight
About the Company
Flock Freight is reimagining and reinventing the freight industry by relentlessly eliminating inefficiency and waste through algorithmic pooling.
Working at the intersection of cutting-edge technology and human-centric logistics management, Flock Freight tailors its shipping experience to meet your business's needs. Flock Freight seamlessly pools
any freight to find the perfect route, avoiding terminals and risky offloads so that a shipment travels safely and directly to its destination, damage-free. The result: on-time delivery with every shipment—guaranteed.
With venture capital from Google Ventures and SignalFire, Flock Freight is one of the largest startups in San Diego, California. The company's team is obsessed with aggressively growing its customer base, constantly improving the technology platform, and delivering a superior customer experience.
Flock Freight aims to fundamentally change the $60 billion LTL freight industry across North America with FlockDirect—one pooled shipment at a time.