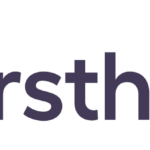 Firsthand
About the Company
firsthand is changing the way individuals living with Serious Mental Illness (SMI) get care – by putting them at the center of everything we do. Our peer led model aims to build trust with these individuals, many of whom have been underserved, stigmatized, deprioritized and have very often lost trust in the systems intended to serve them. Our holistic approach includes partnering with our team of peer recovery specialists, licensed social workers and nurse practitioners, and focuses on meeting them where they are and walking with them side by side, as a trusted guide, partner, and first call, on their journeys' to wellness.
Our aim is to not only improve lives, but also improve the economics for managed care plans and states responsible for providing care to this community. This enables us to build solutions that scale and, as a result, change the way our society supports those most impacted by SMI.
We are building a team of deeply passionate problem-solvers who are courageous enough to take on one of the country's most challenging healthcare problems. Those who are up for the task will be rewarded with deeply mission-oriented workdays, mentorship from a similarly motivated team, and a  supportive culture that prioritizes learning, creativity, and fun.