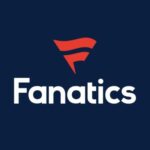 Fanatics
About the Company
Fanatics is building a leading global digital sports platform to ignite and harness the passions of fans and maximize the presence and reach for hundreds of partners globally. Optimizing these long-standing partnerships, a database of more than 80 million global consumers and a trusted, recognizable brand name, Fanatics is expanding beyond its position as a global leader for licensed sports merchandise to now becoming a next-gen digital sports platform, featuring an array of offerings for fans across the sports ecosystem.
The Fanatics family of companies currently includes Fanatics Commerce, a vertically-integrated licensed merchandise business that has changed the way fans purchase their favorite team apparel, jerseys, headwear and hardgoods through a tech-infused approach to making and quickly distributing fan gear in today's 24/7 mobile-first economy; Candy Digital, a digital collectibles company that is partnering with prominent sports properties, including MLB and MLBPA, to build an official NFT ecosystem; Fanatics Collectibles, through Topps as a cornerstone of the business, building a new model for the collectibles and trading cards hobby with top leagues and players association partners; and Fanatics Betting & Gaming, a mobile betting, gaming and retail sportsbook platform. Fanatics' partners include all major professional sports leagues (NFL, MLB, NBA, NHL, NASCAR, MLS, PGA) and hundreds of collegiate and professional teams, which include several of the biggest global soccer clubs.
As a market leader with more than 9,000 employees, and hundreds of partners, suppliers, and vendors worldwide, we take responsibility for driving toward more ethical and sustainable practices. We are committed to building an inclusive Fanatics community, reflecting and representing society at every level of the business, including our employees, vendors, partners and fans. Fanatics is also dedicated to making a positive impact in the communities where we all live, work, and play through strategic philanthropic initiatives.
At Fanatics, we're a diverse, passionate group of employees aiming to ignite pride and passion in the fans we outfit, celebrate and support.  We recognize that diversity helps drive and foster innovation, and through our IDEA program (inclusion, diversity, equality and advocacy) at Fanatics we provide employees with tools and resources to feel connected and engaged in who they are and what they do to support the ultimate fan experience.