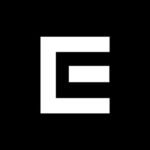 Evercast
About the Company
Evercast is the first real-time collaboration platform built for creatives by creatives. It combines video conferencing, HD live-streaming, and full-spectrum audio in a single web-based platform.
No matter where in the world they're located, users can securely stream any creative workflow with ultra low latency and uncompromising quality.
With features made specifically to facilitate creative collaboration, Evercast offers a digital experience that mirrors the ease and productivity of a team sitting shoulder-to-shoulder.
A recipient of the 2020 Engineering Emmy award, Evercast is trusted by major Hollywood studios, including Netflix, Warner Bros, HBO, and Sony Pictures — as well as industry-leading creative agencies such as BBDO and Hogarth International. Each and every day, thousands of creative professionals use Evercast to collaborate remotely with their teams.
For more information, visit evercast.us