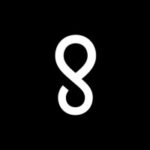 Enigma Technologies, Inc.
About the Company
Enigma builds world-class data infrastructure, developer-friendly APIs, and intelligent tools to automate trusted decisions about every business. We're focused on making B2B risk frictionless so that our customers can focus on growing their businesses and radically improving their products and experiences.
Founded in 2011, Enigma has raised $130M of capital from major venture capital firms such as NEA, Comcast Ventures, and Third Point, as well as global financial companies such as BB&T, Two Sigma, and Capital One.