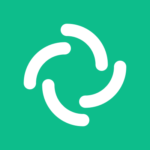 Element
About the Company
They provide services for custom development, prioritised roadmap development, support contracts and commercial products for Matrix.
The company enables governments, businesses and individuals to run their own secure communication infrastructure while interconnecting via the global Matrix network. New Vector, a European startup founded in 2017 by
the creators of an open, decentralized communications standard called Matrix to drive adoption and grow an ecosystem around an alternative messaging protocol for instant messaging and VoIP apps.
The company was founded in 2017 and is based in London.