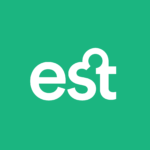 Earnest
About the Company
Earnest was built on the principle that getting a loan shouldn't be difficult for financially responsible people. Earnest offers student loan refinancing and personal loan. It uses its unrivaled technology to consider more than just a credit score; it looks at thousands of data points such as education, saving patterns, investments, and career trajectory. Customers apply online and can manage their account payment preferences with the online dashboard and mobile app.
Earnest was founded in 2013, by Louis Beryl and Ben Hutchinson, and had its official launch in early 2014. Earnest raised several rounds of funding from investors including Andreessen Horowitz, Maveron, Battery Ventures, Atlas Ventures, and several others. In 2017, Earnest was acquired by Navient Corp. Navient maintains Earnest as a separate brand while allowing Earnest to be backed by a larger company.
Earnest has grown from distributing $8M loans in its first year of business to distributing nearly $2B in student loans and having a roughly $500M loan portfolio in 2017. Earnest has been included in Fast Company's World's 50 Most Innovative Companies list. The company lends across the United States in 45 states and the District of Columbia. In August 2017, it was announced that Earnest would open a second office in Salt Lake City, Utah.