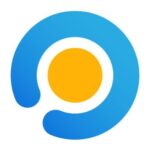 Doctor Care Anywhere
About the Company
We're Doctor Care Anywhere: a doctor-founded digital healthcare company leading the way in personalised clinical care.
We help some of the world's biggest businesses look after the health and wellbeing of their employees and customers. By bringing together primary and secondary care, we're transforming healthcare with one
easy-to-use digital service. For businesses, it means increased productivity and decreased absenteeism. For employees, it means a healthier, happier work life.
No matter where your employees are in the world – we look after them so you can look after your business.