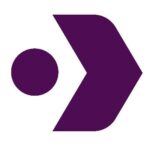 Dashworks
About the Company
Dashworks is the first and only place you need to go to find or discover knowledge about anyone or anything at work. We're on a path to redesigning the future of collaboration and knowledge sharing. We truly have a unique opportunity to build a category-defining product (and company!) that gets used by millions every day.
We have reached a pivotal stage in our journey: we just came out of stealth, have impressive paying customers, and are growing rapidly. Joining right now would mean you get to ride the wave of explosive top-of-the-funnel growth yet get meaningful equity in a pre-series A startup.
As we transition to this exciting new stage, as our second business development hire, you will have the opportunity to own your part of our top-of-the-funnel to help bring Dashworks to millions of businesses.