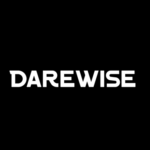 Darewise
About the Company
Overview
While some still look to the stars, social networks and video games have given us a chance to look to the digital realm, a third place. These frontiers, thus far, have been fun – a form of entertainment. Darewise is a team of force multiplier game developers, united to prove we can go beyond entertainment by experiencing rich, creative and connected open world, multiplayer video games. They're ready to prove that these worlds can exist as a cooperative venture between company and community.
They are building proprietary technology that serves as the foundation for these open-world experiences, pushing beyond the existing social networks and online games to connect people in new, meaningful ways. They share this desire with gamers around the world who are eager to participate in building these worlds both as a technological achievement and as active participants in the game itself.
The company is based in Paris and led by the creative vision of Brad Lansford (The Witcher 3), Bradley Jeansonne (Halo, Call of Duty, Left 4 Dead), Benjamin Charbit (Assassin's Creed) and the technical direction of Samuel Kahn (The Division, CryEngine).
If you dream of pushing the boundaries of what a game can be, join their international team and start disrupting it all to offer unprecedented gaming experiences.