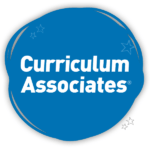 Curriculum Associates
About the Company
Curriculum Associates is an education company committed to providing innovative instructional materials.
One Goal: Make the Classroom a Better Place for You
Educators are at the core of everything we do. That's why our goal is to empower you with tools, resources, and research so you can help every learner grow to their personal best. For more than 50 years, we've worked with you to develop educational solutions that:
Put insightful data into your hands
Help you tailor instruction to each learner's needs
Save you time with evidence-based solutions proven to work
Our Values
"The truest measure of our success is not our bottom line but our impact on classrooms," says CEO Rob Waldron. "This higher purpose fuels our growth, informs how we develop products, and defines our culture."
At the core of this guiding principle, you'll find our six simple yet powerful values.