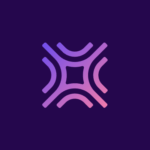 Cortex
About the Company
Cortex
 helps engineering teams build reliable and innovative software at scale, by making it easy for engineering organizations to gain visibility into their services and deliver high quality software.
Cortex is a software platform that manages and operates microservices. The platform enables users to explore, understand, and operate their microservices. It improves user's incident response, it helps with documentation searches, audits service health, and prevents user's next outage.
Our goal is to help Engineering teams foster a culture of reliability and ownership, while letting them focus on building software for the business. Companies like Sofi, Opendoor, Loom, StockX, Brex, Palo Alto Networks, and so many more have trusted Cortex as a part of their Engineering teams.