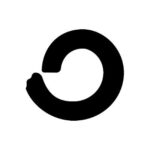 ConvertKit
About the Company
ConvertKit is an email marketing software that helps online creators earn a living through email marketing.
ConvertKit is an email marketing software for bloggers that have 19,500 paying customers, send 500 million emails per month, and grow revenue quickly. ConvertKit helps bloggers use email lists to grow business through attractive forms,
trackable data, and simple but powerful automations. Think of it as the fuel cell powering the core of every creator's business. Email remains a tool for building an audience and making a living online.
With ConvertKit's visual automation builder, creator's can send well-timed, targeted content to the humans in the audience so creator's can stay focused on growing an online business.
The company is founded on 2013 and headquartered in Boise, ID.