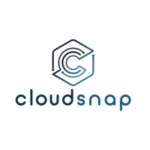 Cloudsnap
About the Company
Cloudsnap makes it easy for companies to seamlessly integrate their most important business applications. Through technology and human expertise, we remove the burden of your manual processes (and spreadsheets!) to keep your business application data in sync.
Cloudsnap was built for customers who want the business agility of an integration
platform, but lack either the time or resources necessary to do it themselves. The company believes that its technology is powerful, but that its onboarding teams and automation engineers — who understand customer's business needs and build solutions with the customer — make the difference.
Cloudsnap has more than 350 happy customers, and it's growing every day. We're backed by institutional investors, including Active Capital and The Mercury Fund.