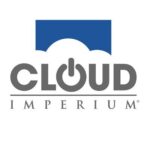 Cloud Imperium
About the Company
Cloud Imperium aims to pave new ground in game development by sharing the process with the players. Cloud Imperium is a new kind of independent studio dedicated to delivering AAA experiences outside the established publisher system.
It was founded by Chris Roberts, creator of the best selling Wing Commander and Freelancer series. Cloud Imperium is
currently developing Star Citizen, a record-shattering crowd funded title that combines classic space sim gameplay with Hollywood-caliber visuals.