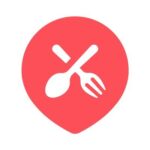 ChowNow
About the Company
ChowNow is an ordering platform dedicated to helping local restaurants grow and compete in a sustainable way. ChowNow helps local restaurants thrive. By helping diners discover the restaurants' delicious creations and helping restaurants connect with customers. ChowNow powers branded online ordering systems for independent restaurants via the
restaurants' own websites, on Facebook and Google pages, through ChowNow-created apps, and via ChowNow's website, while also providing the restaurant partners key customer insights and marketing support.
The company does its services for a reasonable monthly fee, without the predatory third-party commissions charged by competitors. It also enables diners to connect with independent restaurants in communities to order takeout and in some cases delivery, in a way that's sustainable and fair to restaurants.
ChowNow was founded in 2010 and is headquartered in Playa Vista, California.