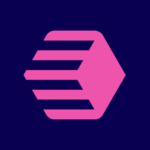 Census
About the Company
Census gives every team the data they need to act and automate with confidence, no engineering favors or custom scripts required.
Our Operational Analytics (OA) platform delivers trusted data from the warehouse into all your operational tools. Our warehouse-native reverse ETL integrations have been designed for maximum performance and security (your data stays in your warehouse).
Hundreds of data-driven companies like Canva, Figma, CultureAmp, and DigitalOcean use Census to power operational analytics. They've connected thousands of their tools and actively sync billions of records to supercharge their marketing personalization, audience targeting, and sales productivity.