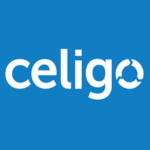 Celigo
About the Company
Our core mission at Celigo is to make automation as simple as possible by enabling anyone in the enterprise to build or deploy integrations. We believe that by automating processes across applications, we are freeing up your time to do more in your organization. We believe that reducing manual processes empowers you to focus on growing your business. We are passionate about solving integration challenges and believe that integration should be easy and simple for both technical and business users.
Benefits
Starting your first year, we offer 3-weeks of vacation, wellness days, and holidays to recharge and spend time with family and friends. Additionally, we provide a strong benefits package, a tech stipend, recognition opportunities, and many other cool perks.
Pay Scale Information
Celigo reasonably expects to pay a base salary between $80,000 per year and $95,000 per year for this position.  Actual starting base pay will be determined by skills, experience, geographic location, and other non-discriminatory factors permitted by law.  Total compensation may also include variable incentives, benefits, or other perks as outlined in any formal employment offer made.
Diversity, Equity, Inclusion, and Accessibility
As a company, one of the values we hold most dear is fostering a safe, collaborative environment to bring out the best in us, so we created our Taking a Stand Initiative. Our TAS initiative is a volunteer committee open to all Celigans, with strong representation from underrepresented voices within our company. We believe, unequivocally, that everyone deserves to be in a place where they feel welcome as they are. Learn more about Taking a Stand. 
Celigo is proud to be an equal-opportunity workplace. We are committed to equal employment opportunities regardless of race, color, ancestry, national origin, religion, creed, age (40 and over), disability (physical or mental), sex, gender  (including pregnancy, childbirth, breastfeeding, or related medical conditions),  sexual orientation, gender identity, gender expression, medical condition, genetic information, marital status, condition (associated with cancer, a history of cancer, or genetic characteristics)military and veteran status, or any other characteristic protected by applicable law. We also consider qualified applicants regardless of criminal histories, consistent with legal requirements.
Employees and applicants are also protected against retaliation.  Consistent with federal and applicable state laws, acts of retaliation against an employee or applicant who engages in protected activity, such as reporting discrimination or harassment or participating in the EEO process, whistleblowing, or the exercise of any appeal or grievance right provided by law will not be tolerated by Celigo.