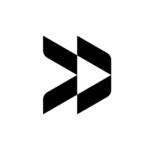 Capchase
About the Company
Capchase is the growth partner for ambitious software-as-a service (SaaS) companies. Our mission is to help founders grow their businesses faster through non-dilutive capital, market insights and community support. To carry out this mission, we've received $700M+ in funding from some of the best VCs in the space like 
01A Advisors
 (BrightHire, Master Class),  
Bling Capital
 (Airtable, Gitlab, Lyft, Square), 
SciFI
 (Stripe, Brex), 
Caffeinated
 (OpenDoor, Airtable) and 
QED
 (Nubank, Klarna).
In a little over two years, we've provided billions in funding to thousands of companies, expanded operations to ten countries in the US and Europe, and grown our team from four co-founders in May 2020 to 110 Capchasers today.
Since our launch in 2020, we've achieved several milestones:
➡  3K+ companies registered
 🏃 5,000 plus months additional runway generated
 🙌 Over 120 Capchasers working across 14 cities around the world representing over 20 nationalities
 🌎 10 countries in which we operate
 📈  250% annual company growth
Capchase operates in an emerging financial industry. We're constantly developing new products to help founders grow their businesses more efficiently. Because of this, audience education is crucial and content serves as the entry point for customers to discover our brand and experience our product.