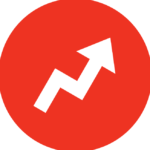 BuzzFeed
About the Company
Complex Networks is a subsidiary of BuzzFeed, Inc. 
Complex Networks is a global youth entertainment network spanning major pop culture categories including streetwear and style, food, music, sneakers and sports. Complex Networks is diversified around three pillars: advertising, e-commerce, and content where it creates and distributes original programming for Gen Z and Millennial audiences through premium distributors such as Netflix, Hulu, Turner, Corus, Facebook, Snap, YouTube, Roku and more. Additionally, Complex Networks generates revenue through a number of core business lines, including branded content and advertising, licensing, events, e-commerce, and agency consulting services.
BuzzFeed is a news and entertainment company that is redefining online advertising with its social, content-driven publishing technology. BuzzFeed provides the most shareable breaking news, original reporting, entertainment, and video across the social web to its global audience of more than 200M. It covers breaking news, produces original videos,
and creates content that people want to share on the web.
BuzzFeed was founded in 2006 by Jonah Peretti and John Johnson. It is headquartered in New York, New York.